Efficiency at Your Fingertips: Experience the Power of Metro Booking System

Experience unrivaled efficiency and take control of your bookings with Metro's powerful booking system. Simplify your scheduling process, manage appointments effortlessly, and empower your customers with seamless online booking capabilities. Our intuitive software streamlines operations, reduces administrative tasks, and enhances customer satisfaction. Stay ahead of the competition and optimise your business with Metro ERP today. Discover the ease and convenience of efficient booking management.

Customisable Booking Forms in website

Tailor your booking forms to capture specific information required for each type of booking. Customize fields, add dropdown menus, checkboxes, or text areas to gather essential details from your customers, enabling you to provide personalized services.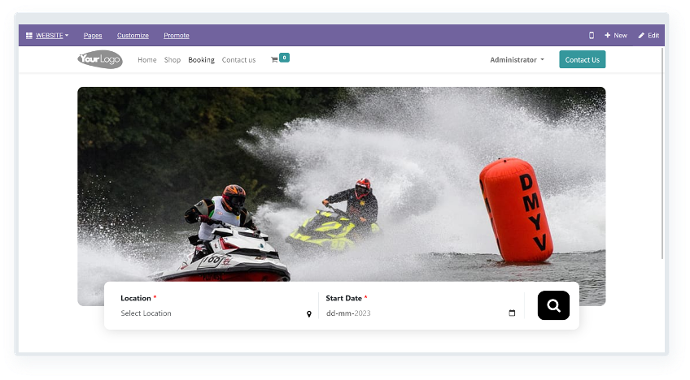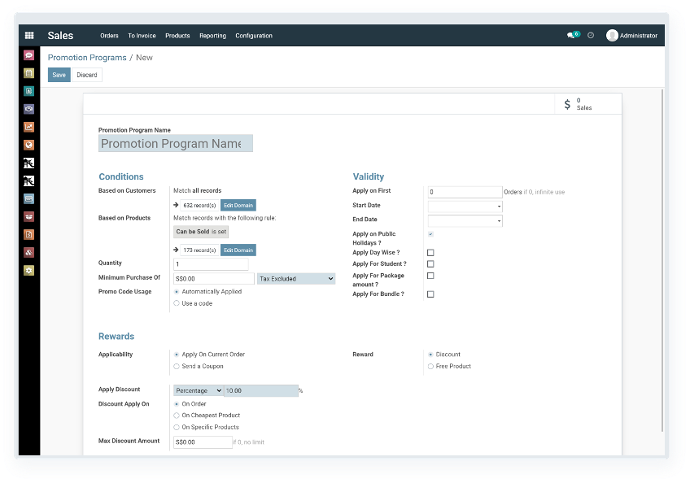 Promo Code & Loyalty program

Promo codes provide a sense of exclusivity
and immediate value​ Integrating a promo code and loyalty program into your booking management
system allows you to collect valuable
customer data.

Booking Modification and Cancellation

Enable customers to modify or cancel their bookings effortlessly. Our system provides the flexibility to accommodate changes while ensuring that you maintain control over the booking management process.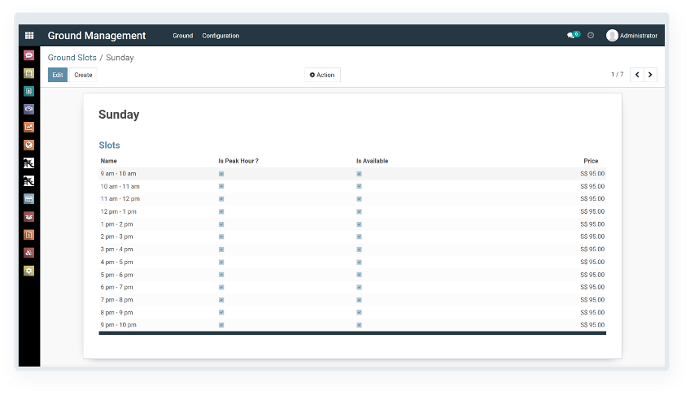 ​Automated Reminders

---
Reduce no-shows and improve customer attendance rates with automated reminders..

Our system provides the flexibility to accommodate changes while ensuring that you maintain control over the booking management process.




Real-Time Inventory Tracking
---
Unleash the power of real-time inventory tracking, like a symphony conductor.
Effortlessly orchestrating your resources to harmonize perfectly with your customers demands



Multiple Payment Gateway

---
Ensure every booking completes with grace, security, and peace of mind

Use multiple payment gateway for your customer convenience of payment


​Explore the related modules

By integrating these modules will create a great combination for your ERP system
Metro Website Builder
Get a website of your own in no time. Add your analytic account, and get a well-designed, customised theme.




More Info
Metro Sales Management
Create sales quotations, sales orders, delivery orders & invoices efficiently with the MetroERP sales management system.


More Info

Metro Invoicing Management

For any company, the smooth movement of goods and services is the most essential aspect as it's the core of business operations.


More Info

Simplify, Organize, and Optimize Your Bookings with Ease

Take your bookings to the next level with Metro Booking Management System, the smart choice for efficient and seamless booking management. Our intuitive system simplifies the entire booking process, from reservation to confirmation, making it a breeze for both businesses and customers. Experience the power of smart booking management today and unlock a world of efficiency and success!
Sign Up For 21-Day - Free Trial

FAQ's ​ ​

Still Unsure? Find Your Answers Here

How can your booking management system revolutionize my business operations?
Metro booking management system is designed to transform your business operations by streamlining and automating the booking process. It empowers you to efficiently manage and track bookings, optimize resources, and provide exceptional customer service, leading to improved productivity and profitability.

How does your system ensure real-time availability for bookings?
The Metro booking management system employs real-time synchronization to provide accurate availability updates. As soon as a booking is made, the system instantly updates the availability status, preventing double bookings and ensuring up-to-date information for both customers and staff.

What measures do you take to guarantee the security of customer data?
At Metro, we prioritize the security of customer data. Our booking management system incorporates robust security measures, including encryption techniques, access controls, and regular system audits. We adhere to industry best practices to safeguard sensitive information and maintain the highest data security standards.

​Can I customize the booking process to match my brand's unique style?
Yes, with the Metro booking management system, you can customize the booking process to reflect your brand's unique style and preferences. Tailor the user interface, branding elements, and booking rules to create a seamless and consistent experience that aligns with your brand identity.

How can Metro fit in your Business!!

Metro ERP solutions for thriving industries.