Why Metro ERP Sales Management System?

Take your sales to new heights with Metro ERP Sales Management System. Unlock unparalleled efficiency, insights, and growth potential for your business. Join the ranks of successful companies that trust Metro ERP for their sales success.

Customised Dashboard
---
Boost sales efficiency and Streamline operations.
Track performance and Gain valuable insights.
Send Quotation Online

---
Effortlessly create and send professional quotations online.
Close deals faster with our online sales management system.
Get Signed Approval

---
Accelerate sales success with seamless customer approvals.
Get signed agreements faster, boosting your revenue.
Use Quotation Template

---
Create one template and use many time you want while creating quotations.
Automatically all information from template will be updated inside quotations.
Provide Discount

---
Provide discount for better customer engagement.
Provide discount in percentage or fixed.
Customised Reporting

---
Unlock key metrics and Drive sales performance to new heights.
Many filter, Group-by and custom filters for your better reporting.

​Explore the related modules​
By integrating these modules will create a great combination for your ERP system.



Metro Accounting System




​

Manage your financial statement efficiently e.g managing vendor bills, customer invoices, and more. Also, get customised reporting.



Metro Inventory Management




Manage your inventory stock, perform multiple transfers and get a centralised warehouse management system.


More Info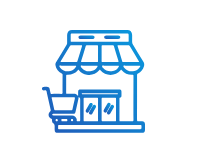 Metro Retail Management System
Empower Your Retail Business with Metro Retail Management System.


More Info



Metro Booking Management System




Manage your project as well as your team. Get a customised dashboard, profitability, and also get a customised report.


More Info

Metro E-commerce Management System


Get a centralised backend system. Integrate your online shops with our system. Manage all shops from the system and save plenty of time.


More Info

Metro ​Purchase Management


Manage your vendor/supplier. Create a purchase quotation and a separate price list for your vendor. It is very easy.


More Info



Metro Point of Sale (POS)




Sell your product without any hardware dependency. Provide discounts and loyalty points and also run promotions for your customer.


More Info
Boost Your Sales Success: Introducing Metro ERP Advanced Sales Management System ​
Effective sales management requires seamless collaboration and communication among team members. With Metro ERP sales management system, you can foster better teamwork, enabling sales reps to work together effortlessly, share crucial information, and stay updated on each other's progress.
FAQ's ​ ​

Still Unsure? Find Your Answers Here

How can Metro fit in your Business!!

Metro ERP solutions for thriving industries.