How to manage delivery dates in sales applications?
To managing delivery dates in Metro ERP's Sales App, follow these steps:
1) Go to the "Sales" module by clicking on its icon in the main dashboard or using the application menu.

2) In the "Sales" module, create a new sales order for your customer. In the sales order form, specify the requested delivery date for each product line. This requested delivery date represents when the customer expects to receive the products.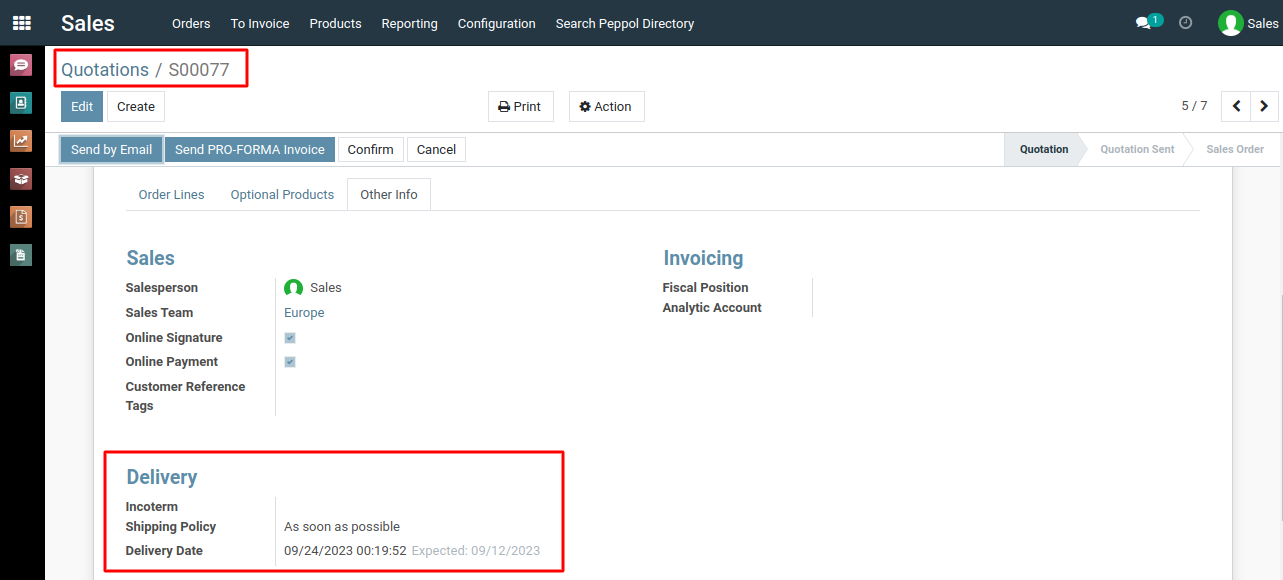 3) Confirm the sales order, which calculates the expected delivery date for each product based on factors like
product availability, lead times, and delivery routes.

4)Once the sales order is confirmed, you can create a delivery order By clicking the "Delivery" button. The delivery order will include the calculated expected delivery date for each product.
5) Confirm the actual delivery date in the delivery order By clicking on "Validate" button. This reflects when the products were actually delivered.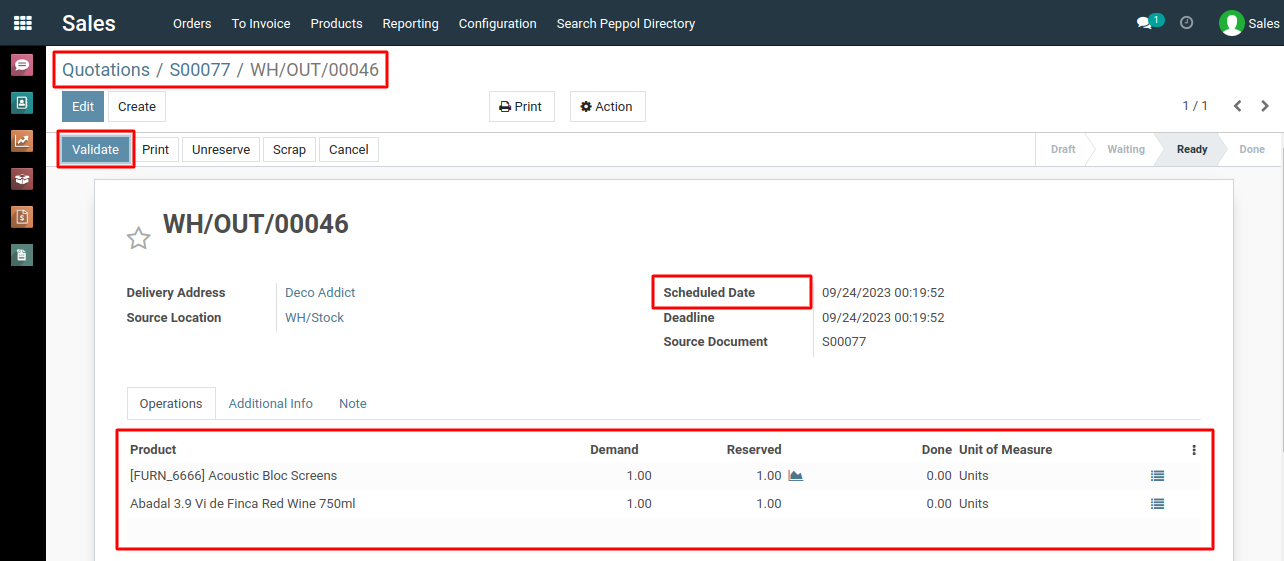 6) If you couldn't deliver all the products on the requested delivery date, you can create backorders for the remaining quantity. These backorders can be scheduled for a new delivery date.
To managing delivery dates, please do contact us at support@metrogroup.solutions