How to generate daily, monthly, or yearly sales reports in sales application?
To generate daily, monthly, or yearly sales reports in Metro ERP's Sales App, follow these steps:
1) Go to the "Sales" module by clicking on its icon in the main dashboard or using the application menu.
2) The advanced reporting feature in the sales module provides detailed insights into your company's sales operations. You can generate reports on a daily, monthly, or annual basis to analyze your sales activity. This dynamic reporting platform allows you to create pivot tables and graphical analyses of your data, helping you gain valuable insights.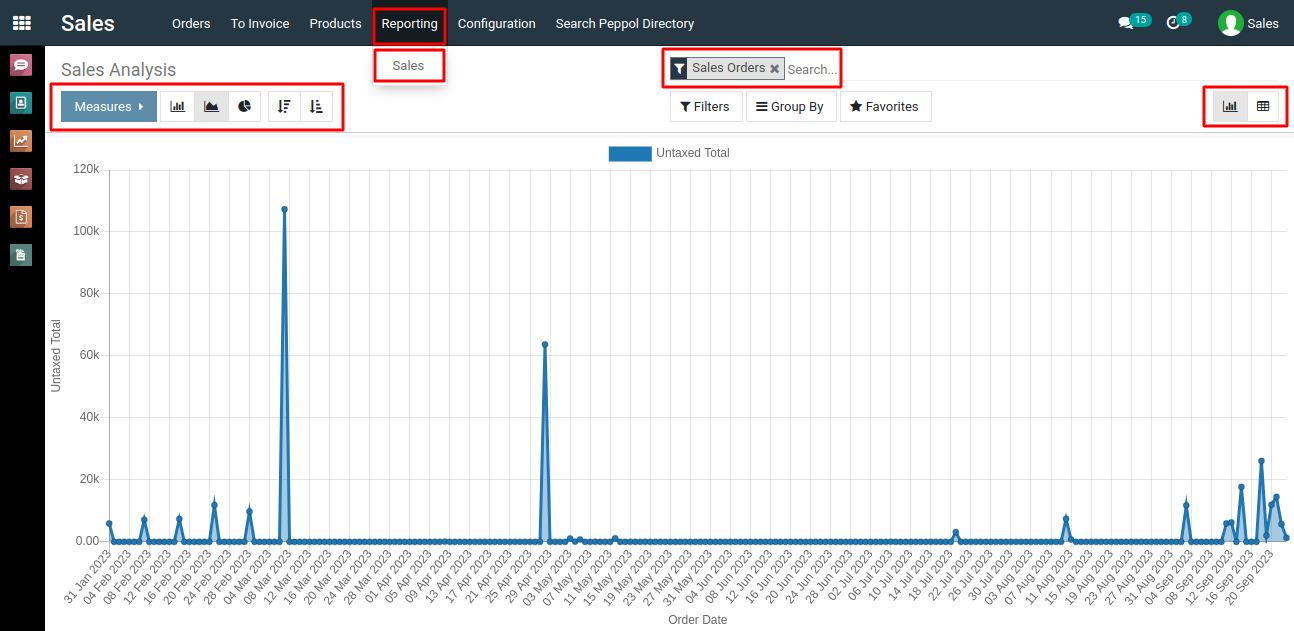 3) The screenshot above displays a line chart depicting the untaxed total of sales based on their confirmation date. You have the flexibility to view graphical reports in various formats, such as line, bar, or pie charts. Additionally, you can arrange both Line and Bar charts in either ascending or descending order according to your preference.
4) Discount percentage, Discount Amount, Gross Weight, Margin, Qty Deliverd, Qty Invoiced, Qty Ordered, Qty To Invoice, Total, Untaxed Amount Invoiced, Untaxed Amount To Invoice, Untaxed Total, Volume and Count are some of the options for the Measures.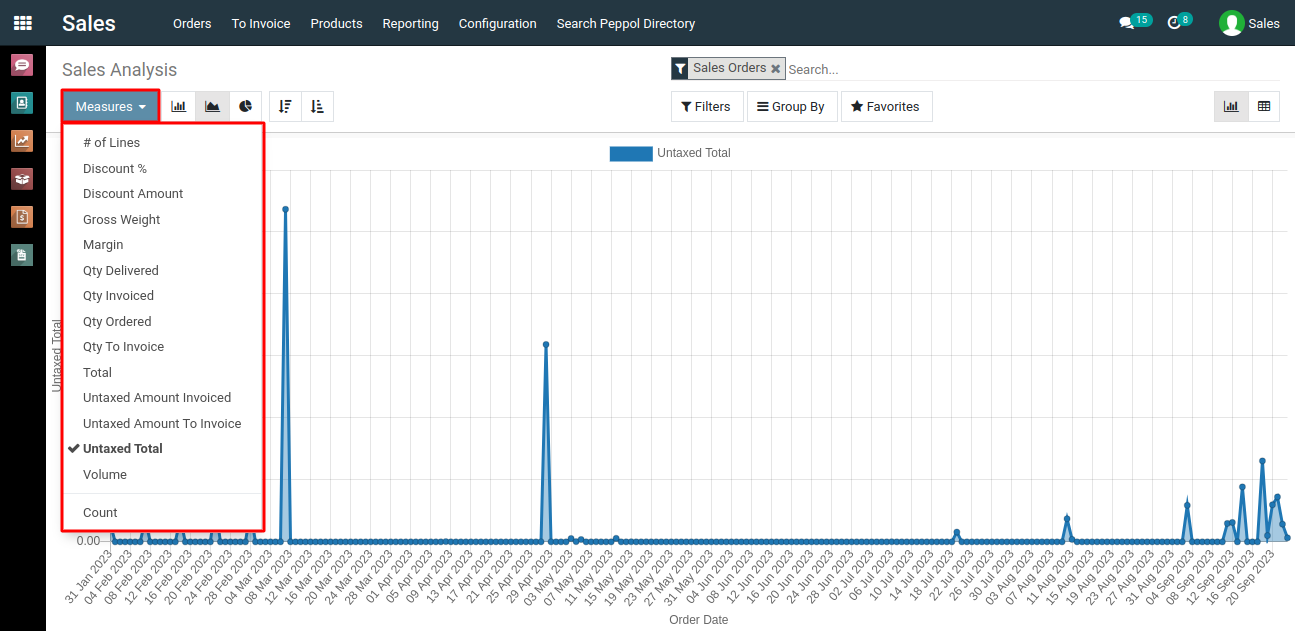 5) You can use various filters in the sales application to refine your reports. Some of the available filters include "Quotations", "Sales Orders," and "Order Date." Additionally, you have the option to apply custom filters for your reports using the "Add Custom Filter" feature.​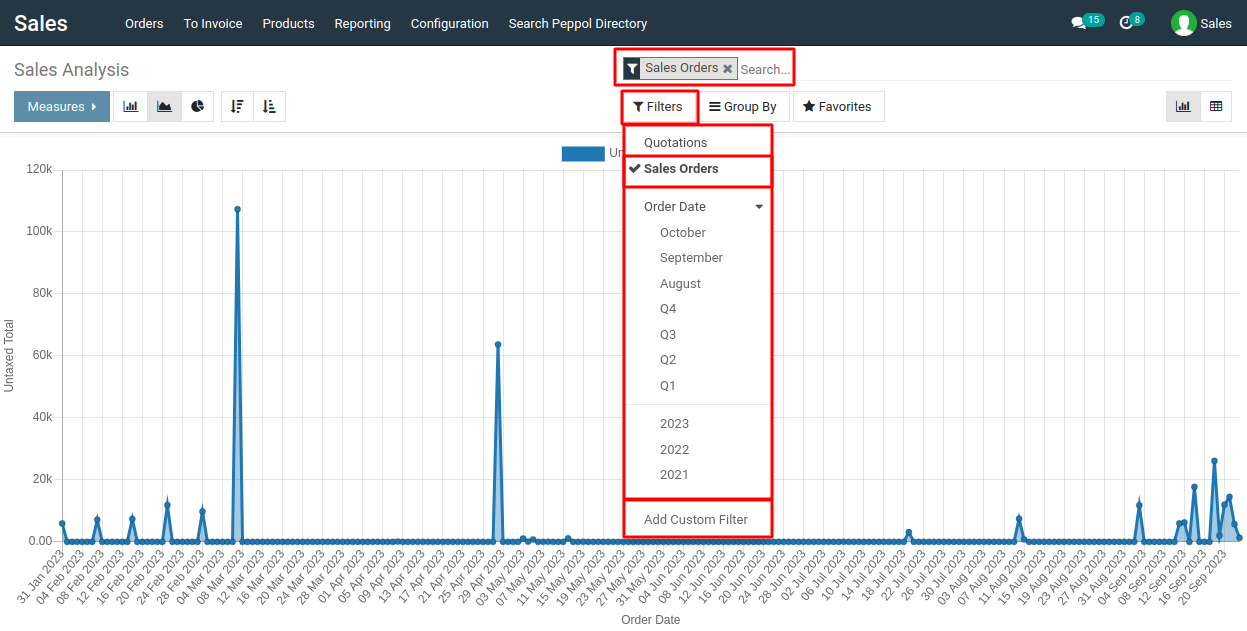 6) In the sales application, you have default "Group By" options available for organizing your reports. These options include "Salesperson", "Sales Team", "Customer", "Customer Country", "Customer Industry", "Product", "Product Category", "Status", and "Order Date", among others. If you want to apply custom groupings for your reports, you can do so by clicking the "Add Custom Group" button.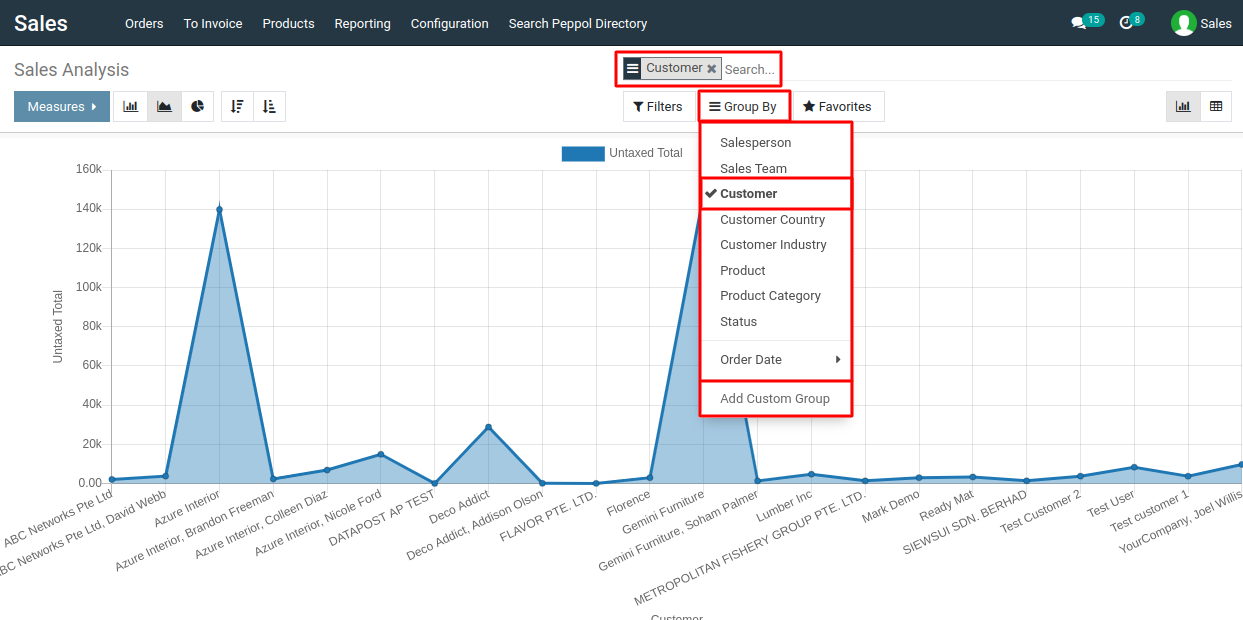 7) You can check the Pivot view of the Sales report.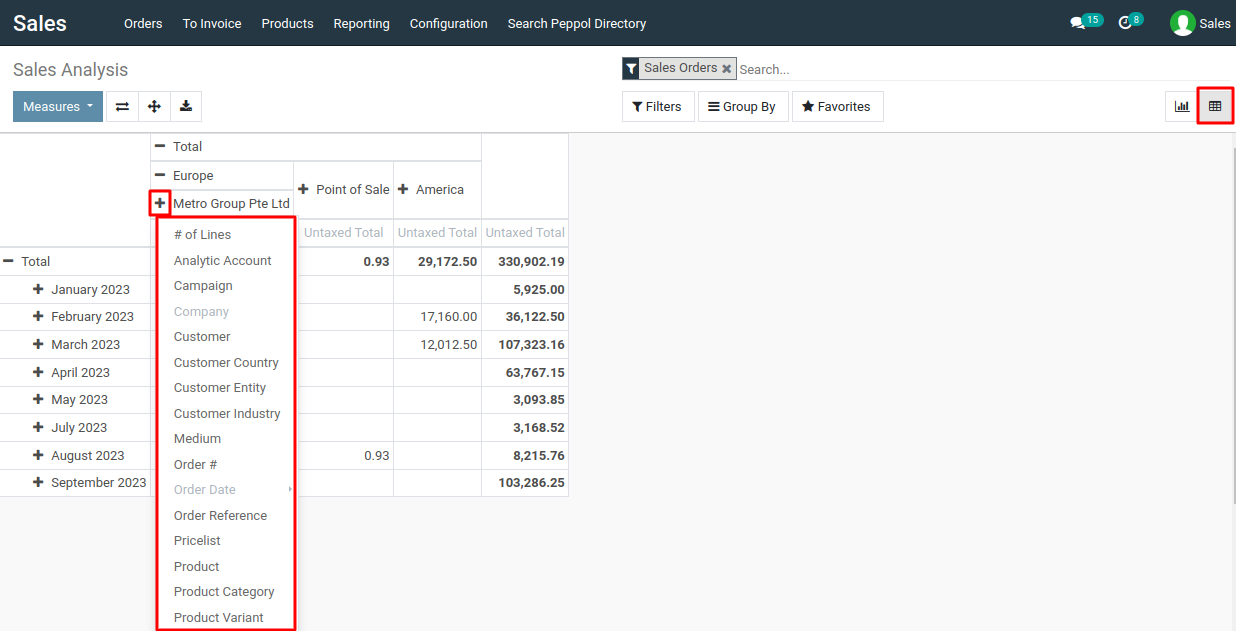 8) You can expand the table by clicking the small "+" icon to add more data. This flexibility allows you to customize Sales reports for easier analysis according to your requirements.
To generate daily, monthly, or yearly sales reports, please do contact us at support@metrogroup.solutions