How do I configure product variants in sales application?
To configure product variants in Metro ERP's Sales App, follow these steps:
1) Go to the "Sales" module by clicking on its icon in the main dashboard or using the application menu.

2) Inside the Sales module, navigate to the "Configuration" >> "Settings" and locate the "Product Catalog" section.

3) Activate the "Variants" by checking the checkbox and then save the form.

4) After activating the "Variants" field, you will observe the addition of a "Variants" tab to your product template form. Additionally, a "Product Variants" menu is created under the "Products" menu within the sales application.
5) You can now utilize the previously configured "attributes" and their corresponding values within the "Variants" tab of the Product template form as per your requirements.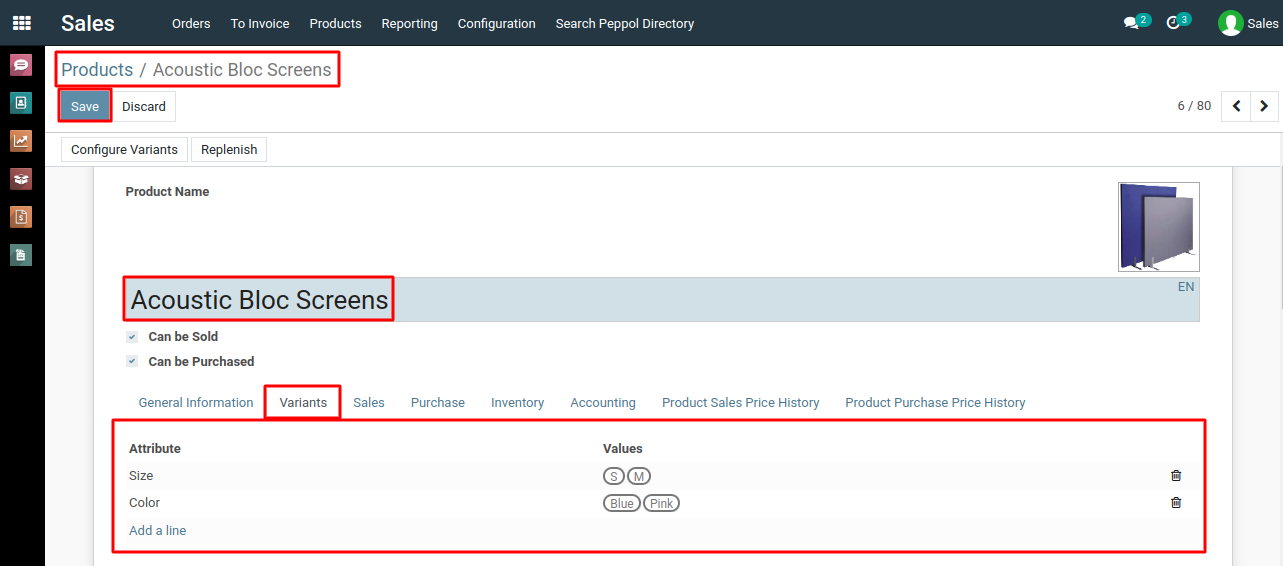 6) Choose the attribute by which you want to create variants (e.g., Size, Color).
7) Define the attribute values (e.g., Small, Medium, Large).
To configure product variants, please do contact us at support@metrogroup.solutions