​How to send an invoice to a customer via email in invoicing application?
To send an invoice to a customer via email in Metro ERP's Invoicing App, follow these steps:
1) Go to the "Invoicing" module by clicking on its icon in the main dashboard or using the application menu.


2) You can either create a new invoice by clicking the "Create" button or access an existing invoice from the list view.
3) ​In the invoice form, look for an button like "Send & Print." This button is typically located in the header of the invoice form.

4) Click on the "Send & Print" button, a window will appear where you can select the email template to use for sending the quotation. Application provides default email templates, or you can create custom templates as needed.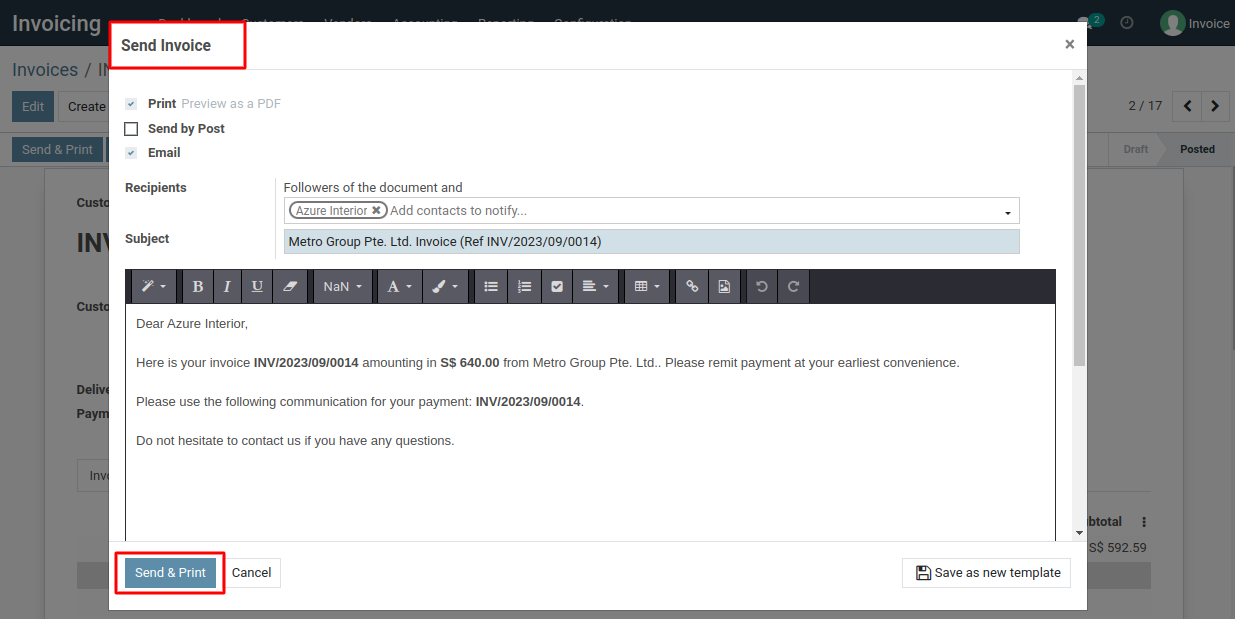 5) Review the content of the email. The template might include placeholders that will be filled with information from the invoice, such as customer name, invoice number, and price.
To send an invoice to a customer via email, please do contact us at support@metrogroup.solutions