How to handle invoice refunds for customers in invoicing application?
To handle invoice refunds for customers in Metro ERP's Invoicing App, follow these steps:
1) Go to the "Invoicing" module by clicking on its icon in the main dashboard or using the application menu.


2) From the list view of the invoice module, open a validated or posted invoice for which you want to initiate invoice refunds for customers.
3) Find a button labeled "Add Credit Note" and click on it to initiate the credit note creation process.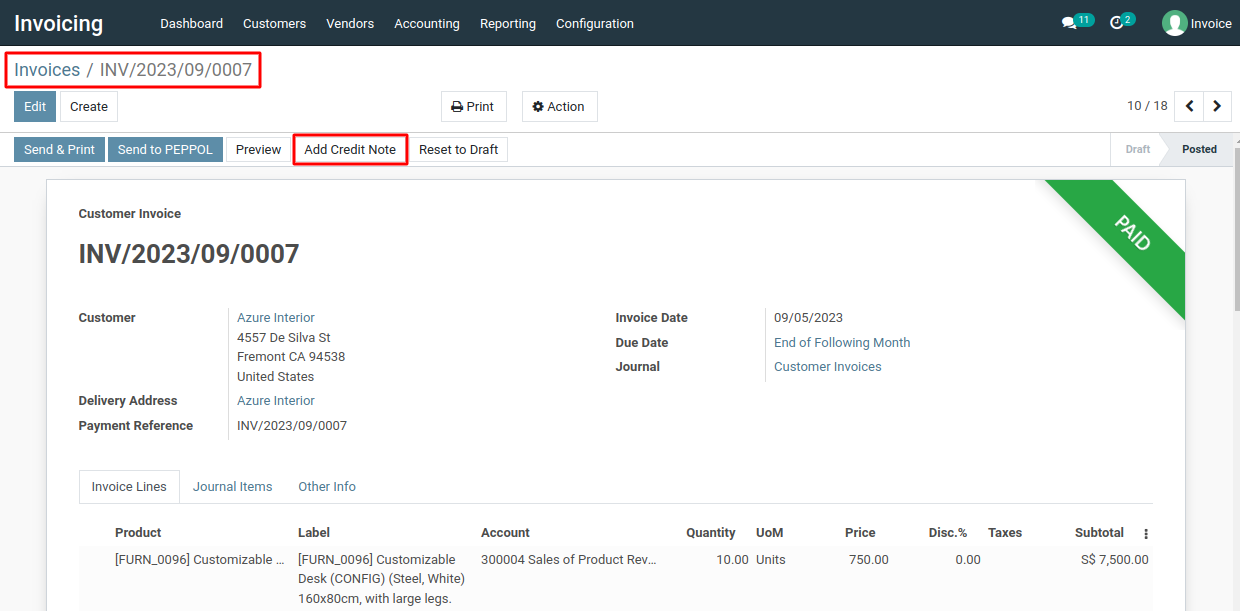 4) ​A pop-up window or dialog will appear, enabling you to enter the reason, refund date or journal entry date, and any other pertinent information.

5) ​Click the "Reverse" button to initiate the invoice reversal.
6) ​Now, a draft credit note will be created. If you need to make changes, do so, and then click the "Confirm" button to complete the invoice reversal.

7) After that, click the "Register Payment" button to process the refund payment.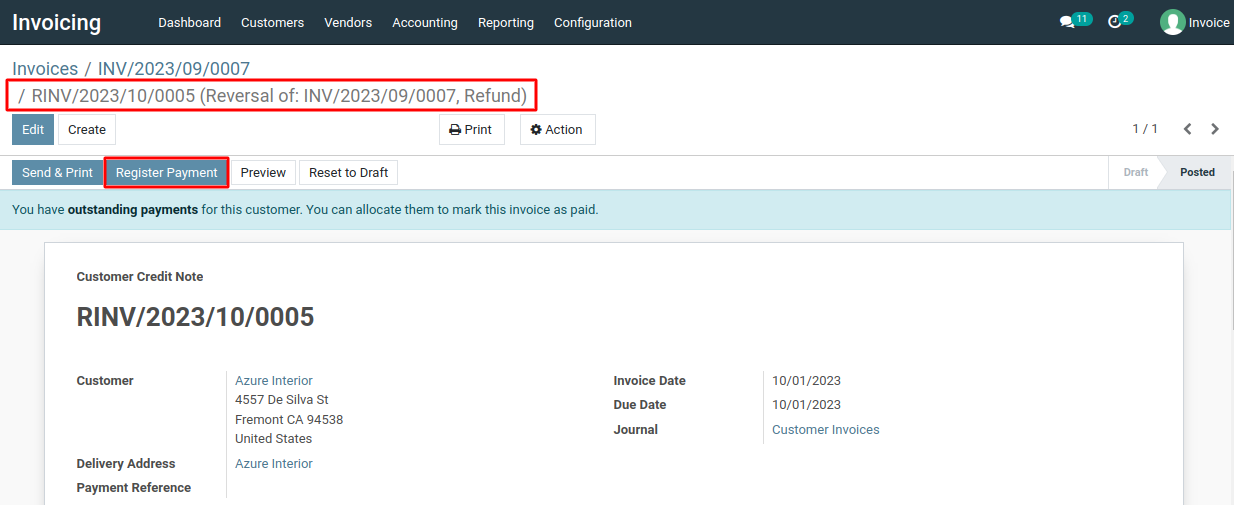 8) You can check the journal, the reverse invoice will be created.

To handle invoice refunds for customers, please do contact us at support@metrogroup.solutions