How to edit an existing invoice in invoicing application?
To edit an existing invoice in Metro ERP's Invoicing App, follow these steps:
1) Go to the "Invoicing" module by clicking on its icon in the main dashboard or using the application menu.


2) Find the invoice you want to edit. You can use the search functionality or filter through the list of invoices in the module.
3) Click on the invoice you wish to edit. This will open the invoice in view mode.
4) If the invoice was already posted or paid, you might need to revert its status to draft before editing.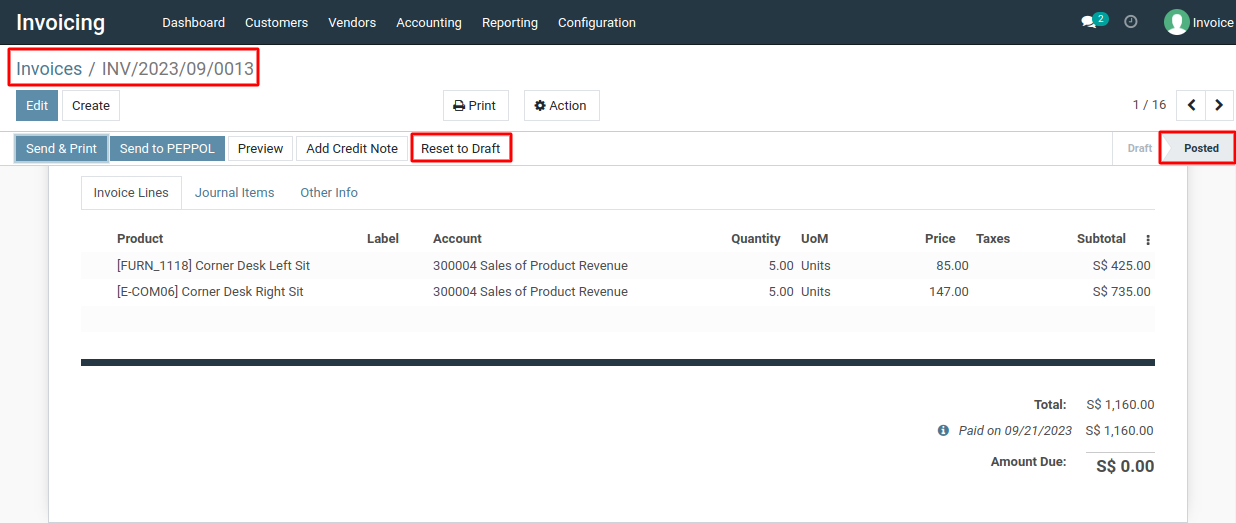 5) To edit invoice details, click the 'Edit' button in the invoice form view. This allows you to modify invoice date, due date, customer details, invoice lines (products/services), taxes, payment terms, and add notes or attachments.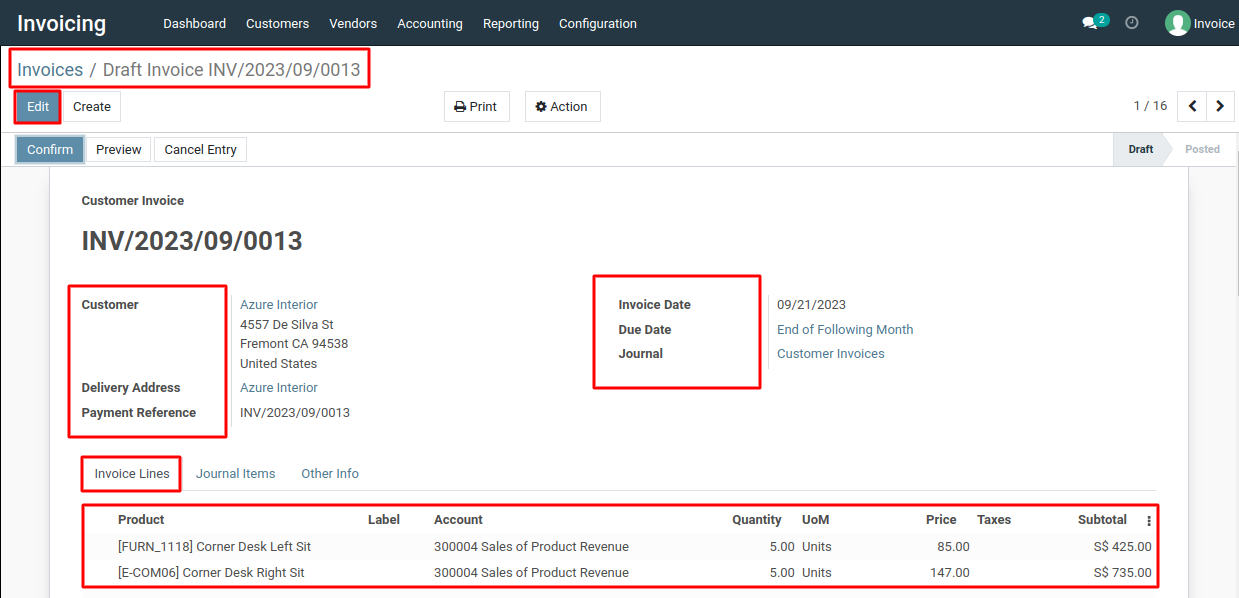 6) Make the necessary changes to the invoice details. You can add new products, adjust quantities, update prices, or revise any other invoice-related information.
7) After making the required edits, click the "Save" button to save your changes.

8) Once you've saved the changes, click the "Confirm" button to finalize the updated invoice. From there, you can send the revised invoice to the customer, print it, or take any other required actions
To edit an existing invoice, please do contact us at support@metrogroup.solutions