How to create lot/serial number in inventory application?
To create lot/serial number in Metro ERP's Inventory App, follow these steps:
1) Go to the "Inventory" module by clicking on its icon in the main dashboard or using the application menu.

2) To use lot/serial numbers in your inventory operations, you'll need to first apply them to specific products. This can typically be done in inventory tab of the product form by associating the lot/serial number with the product.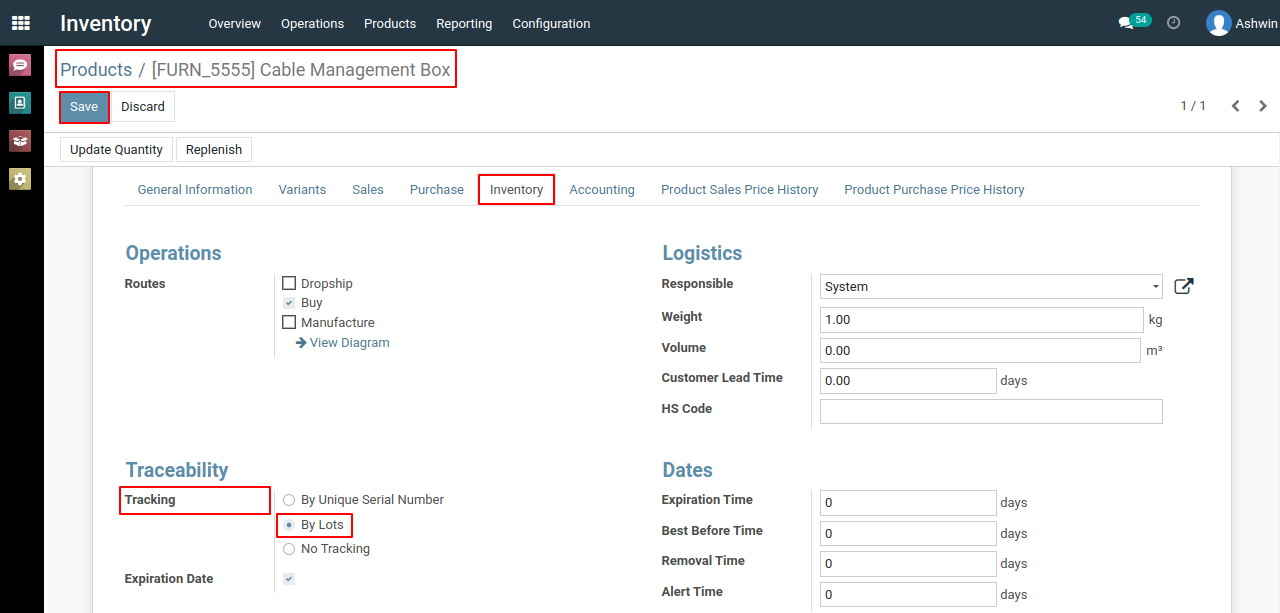 3) Now look for the "Products" menu, then navigate to "Lots/Serial Numbers" This is where you can create a new lot/serial number.

4) Click on the 'Create' button to create a new lot/serial number.

5) In the form that appears, provide the necessary details for the associated product and specify the quantity for which the lot/serial number is relevant.
6) Provide a unique identifier or serial number for the lot/serial number. This should be a distinct identifier for tracking purposes.
7) After entering the necessary details, save the lot/serial number by clicking the "Save" button.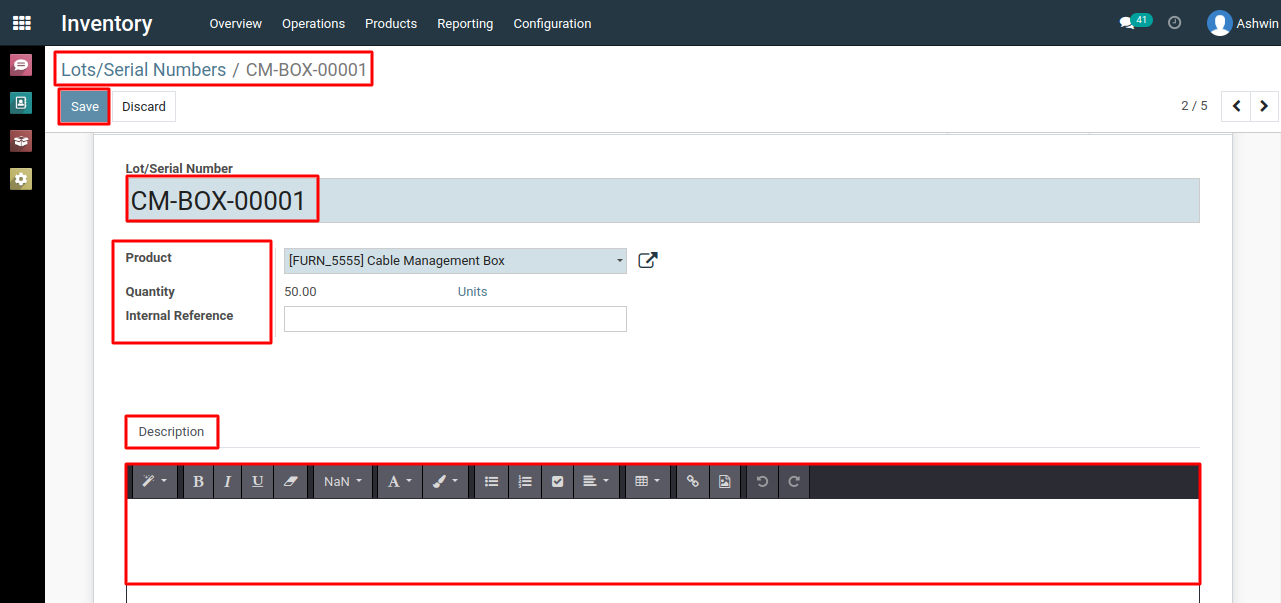 8) Once lot/serial numbers are created and associated with products, you can use them in various inventory operations, such as receipts, deliveries, or stock adjustments. The system will track the movement of products based on their assigned lot/serial numbers.
To create lot/serial number, please do contact us at support@metrogroup.solutions